We are passionate about Personalizing the Art of Dentistry
Find helpful information in our digital library.
Posts for: February, 2015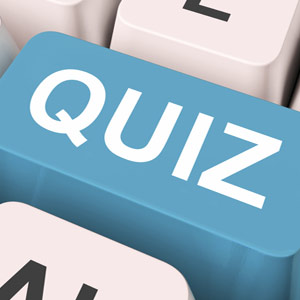 1. What is dental erosion?
a. tooth decay; b. dissolving of tooth enamel by acids in food or drink; c. destruction of tooth material by wear; d. attacks on teeth by bacteria
2. Which of these drinks does not cause dental erosion?
a. orange juice; b. cola drinks; c. water; d. energy drinks
3. Soda sweetened with artificial sweeteners does not cause dental erosion.
a. true; b. false
4. Brushing your teeth immediately after consuming acidic food or drinks may make erosion worse.
a. true; b. false
5. Waiting after consuming acidic foods or drinks allows time for your saliva to neutralize the acid and add calcium back to the enamel in your teeth.
a. true; b. false
6. How long should you wait before brushing after consuming acidic foods or drinks?
a. 10 minutes; b. 20 minutes; c. 30 minutes to an hour d. eight hours
7. Loss of tooth surface material due to dental erosion is reversible.
a. true; b. false
8. People who suffer from bulimia, a psychological condition in which they frequently induce vomiting, often develop severe dental erosion from stomach acid.
a. true; b. false
9. What is the meaning of a low pH value?
a. high pH means high acidity; b. low pH means high acidity; c. neutral pH means high acidity; d. none of the above
10. Properties of a beverage that define their likelihood to erode your teeth are its acidity and its buffering capacity (resistance to being neutralized by saliva.)
a. true; b. false
11. Cola beverages, sports and energy drinks, and fruit juices have a low pH and high buffering capacity. What other factors determine their likelihood of causing dental erosion?
a. acid concentration; b. drinking them more frequently; c. swishing them around in your mouth; d. all of the above
12. How can you reduce dental erosion from the beverages you drink?
a. drink acidic beverages only at mealtimes and not all day long; b. drink beverages with added calcium; c. sip drinks through a straw to reduce contact with your teeth; d. all of the above
Answers: 1b, 2c, 3b, 4a, 5a, 6c, 7b, 8a, 9b, 10a, 11d, 12d
How did you score on our quiz? We hope you gained some information that will help you reduce dental erosion and preserve your teeth's vital protective enamel.
Contact us today to schedule an appointment or to discuss your questions about acid erosion of teeth. You can also learn more by reading the Dear Doctor article, "Dental Erosion."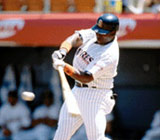 Chewing tobacco is a known cause of oral cancer, yet many a Major League Baseball player has been seen walking onto the field with a round tin visibly poking out of his back pocket. That was before this year. Recognizing the influence big-leaguers have on their young fans, MLB players agreed to a new contract that limits their use of chewing tobacco and their ability to carry it around their fans. The 2012 season is the first to be played under the new rules, which were championed by Baseball Commissioner Bud Selig.
One player who used smokeless tobacco heavily is Baseball Hall of Famer Tony Gwynn. The former Padres slugger earlier this year endured 14 hours of surgery to remove a cancerous growth from the inside of his right cheek and graft a nerve from his shoulder to replace a facial nerve damaged by the tumor. This was Gwynn's second cancer surgery in less than two years.
When it comes to oral cancer, the importance of early detection can't be stressed enough. Unfortunately, this form of cancer is not usually detected until a late stage so the overall survival rate is poor, with only 58% surviving five years after treatment. Yet when oral cancer is detected while a lesion is small, survival rate exceeds 80%. That's why an oral cancer screening is always part of your dental check-up or regular cleaning appointment at this office.
During this screening we will examine your face, neck, lips, mouth, tongue and the back of your throat for any suspicious lesions (sores or ulcers) or lumps. Of course, if you notice any unusual lesions, or color changes (white or red patches), anywhere in your mouth that do not heal within two-three weeks, please come in to see us as soon as possible. And if you need help kicking a tobacco habit, we can advise you on how to get it.
If you would like more information about oral cancer, please contact us or schedule an appointment for a consultation. You can also learn more by reading the Dear Doctor magazine article "Oral Cancer."